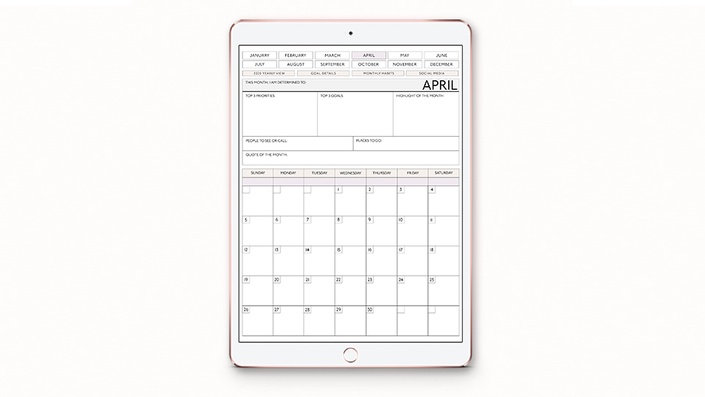 Sisoo 2020 Digital Planner
Plan Your Every Ambition (Digitally)
ORIGINAL PRICE: $24.99
USE CODE DIGIPLAN50 TO SAVE 50%: $12.49!
Calling All Planner Addicts!!
You can upgrade my free printable paper planner to a paperless, portable, interactive digital planner bundle! (Use it with your iPad Pro and Apple pencil.)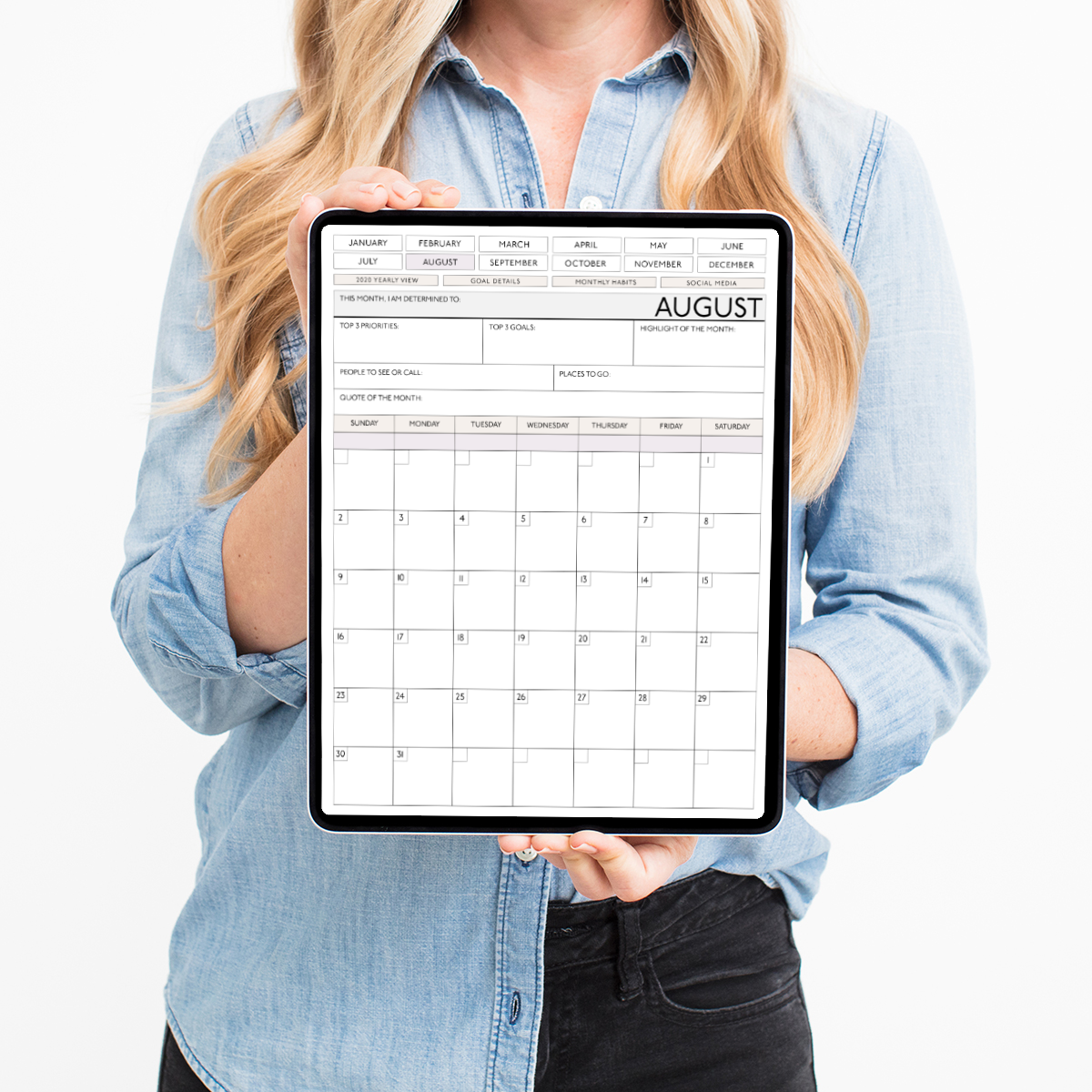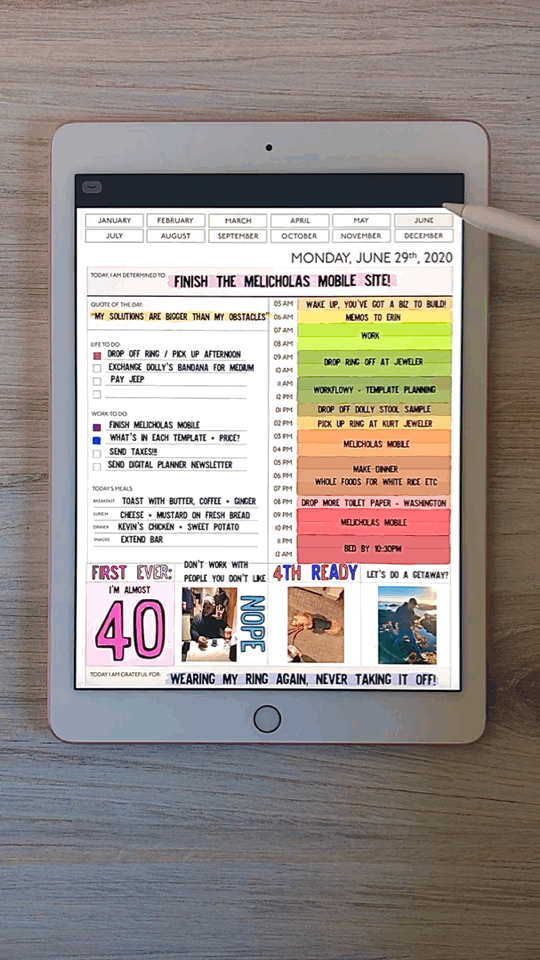 Benefits of upgrading to my digital planner:

→ Get the ENTIRE BUNDLE (415 pages!) that is pre-dated and includes 6 different views/trackers (whereas my free printable includes just 7 daily perpetual views).
→ It's eco-friendly, requires no printing paper.
→ It's easy to move/copy/paste your planning details and edit any mistakes.
→ No more figuring out how the heck to print double-sided.
→ It's portable and doesn't add heavy bulk to your bag (your shoulder will thank you!).
→ It's easier to navigate to different views by simply clicking (no more paper cuts).
→ Digital stickers are evergreen, no need to keep buying more.
→ Never lose a pen or highlighter again.
→ Syncs with iCloud so you can access from your phone.
→ It's easy to import clip art, images, stickers and crop into any shape.
→ Everything you add is searchable thanks to powerful technology that can detect handwriting.
→ Digital planning is cheaper in the long run.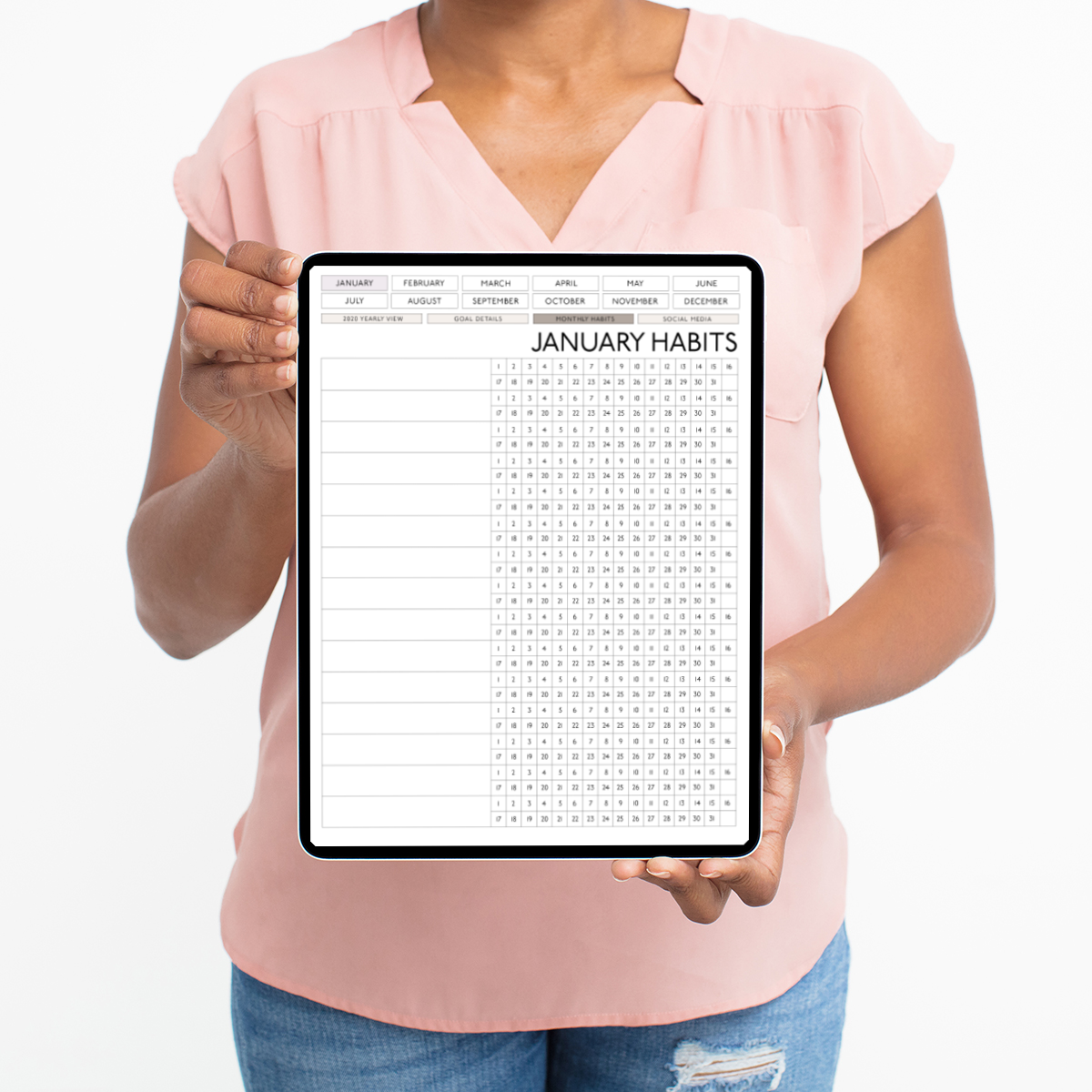 What Do You Get With the Sisoo Digital Planner?
→ 415 page daily planner bundle in PDF format.
→ Starts January 2020 & ends December 2020.
→ 12 monthly view with calendar.
→ 365 daily pages. (+1 because it's a Leap Year!)
→ One yearly at a glance view.
→ 12 monthly goal trackers.
→ 12 monthly habit trackers.
→ 12 monthly social media planners.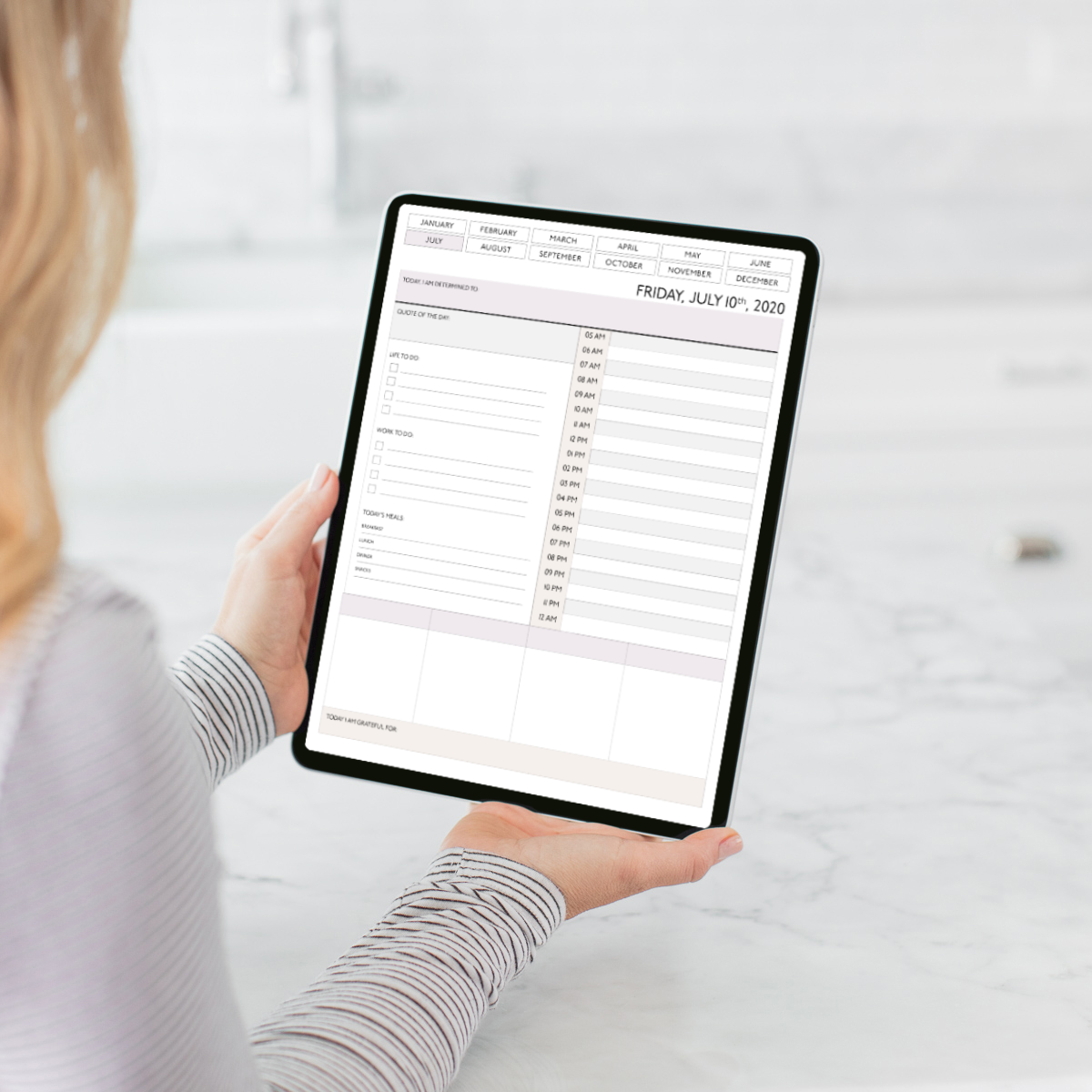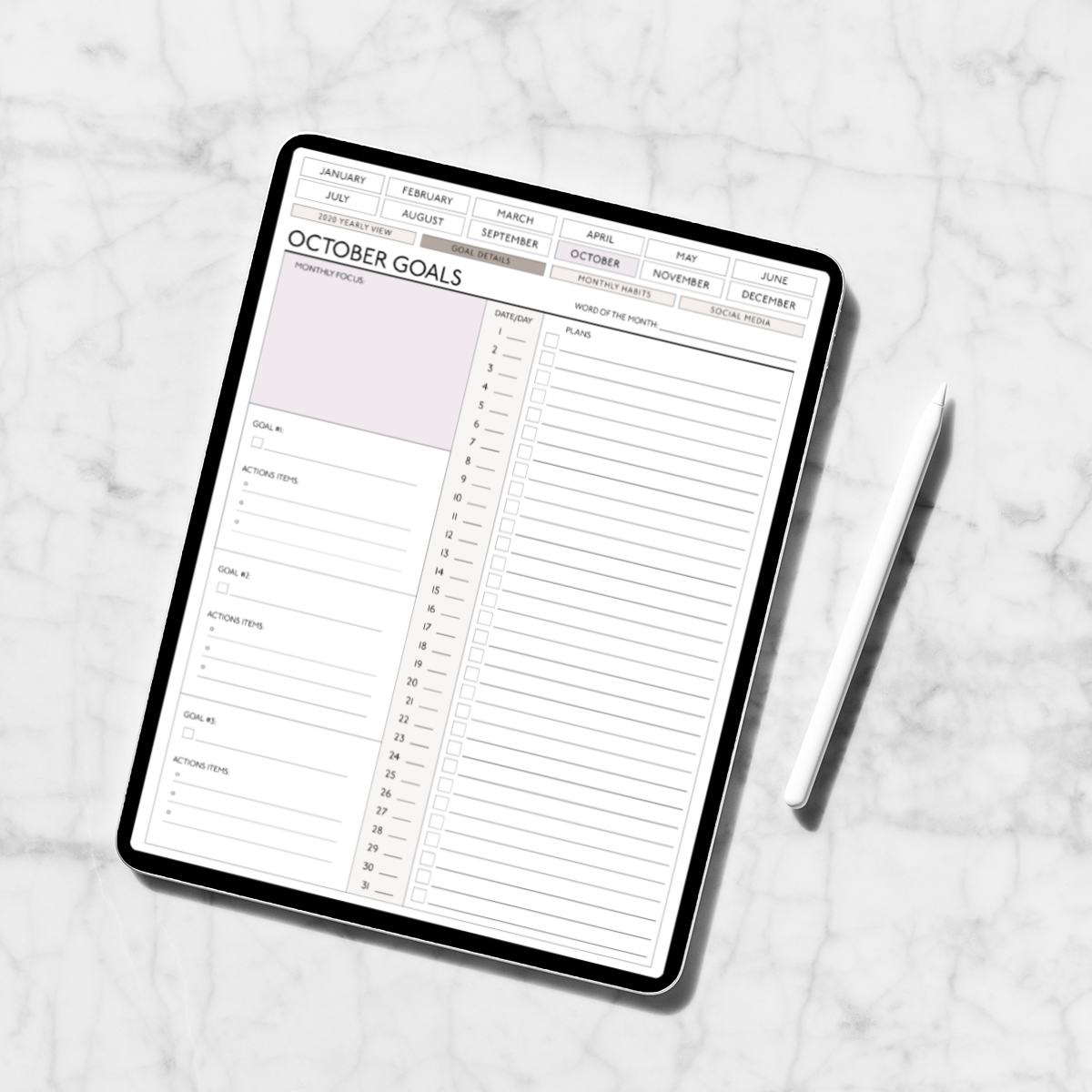 What You Need to Use this Digital Planner
Required Materials:
→ iPad Pro & the Apple Pencil
Required App:
→ Good Notes, a PDF annotation app (This app allows you to write in your digital planner with your Apple Pencil. Purchase the Good Notes app separately here for $7.99.)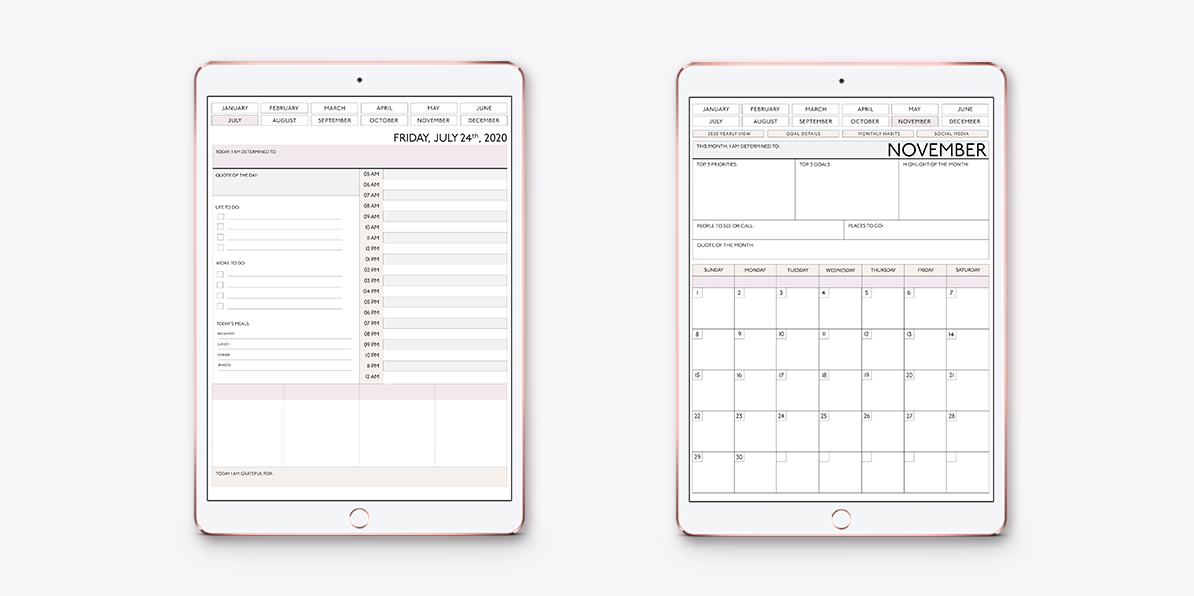 Swipe to navigate throughout the planner.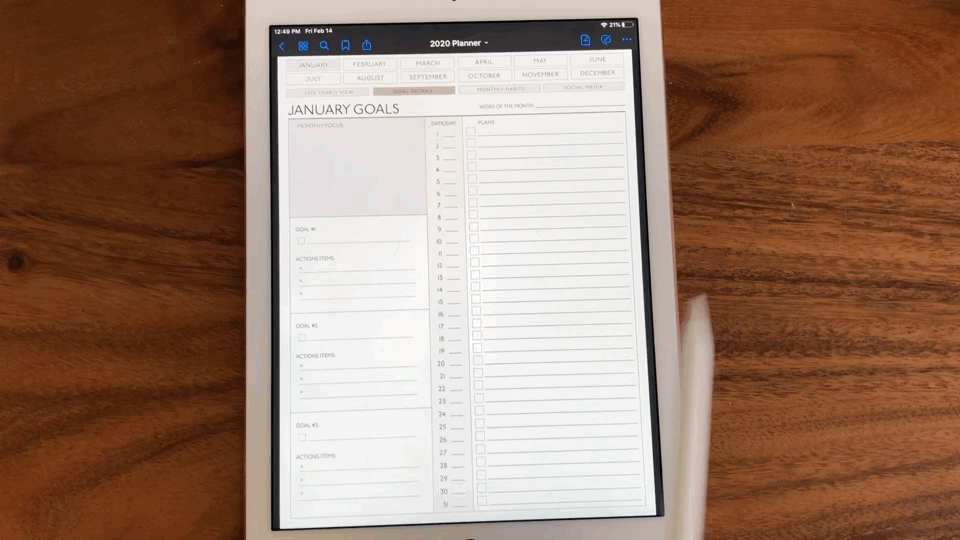 Or simply click the top menu to navigate.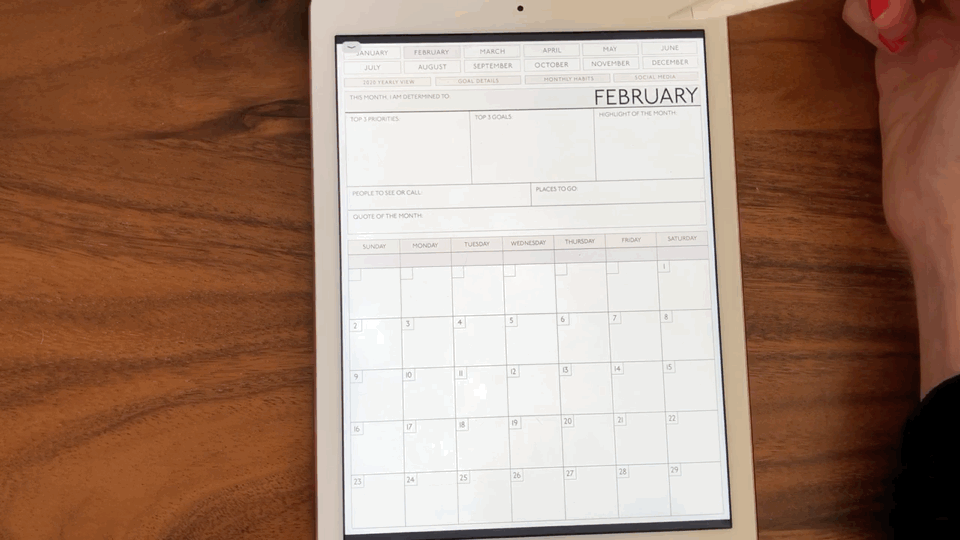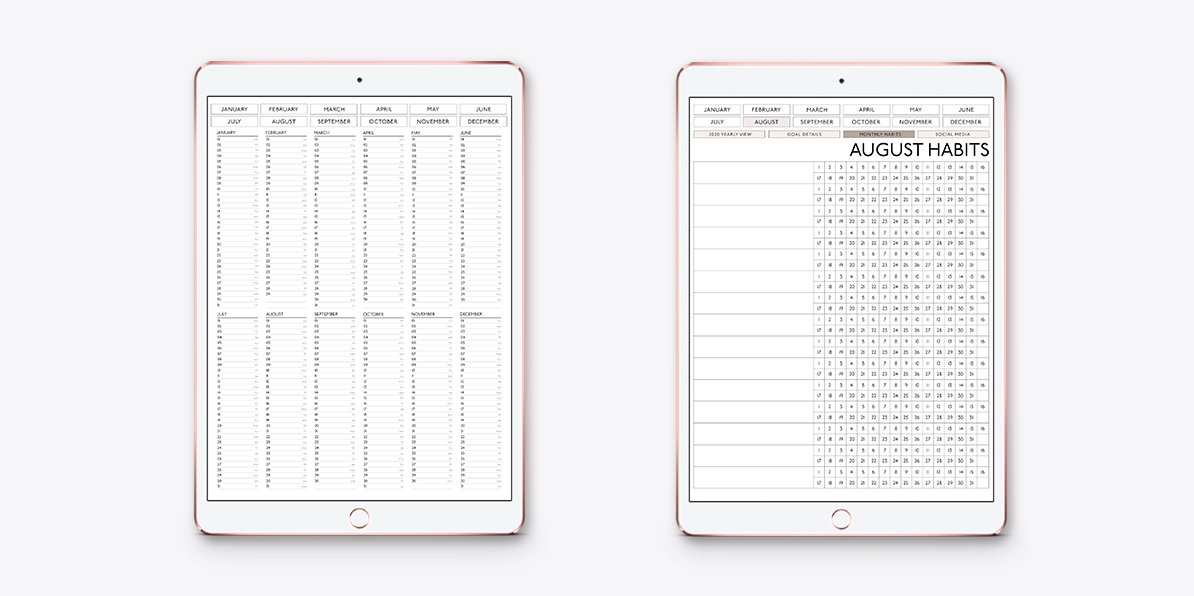 Your Instructor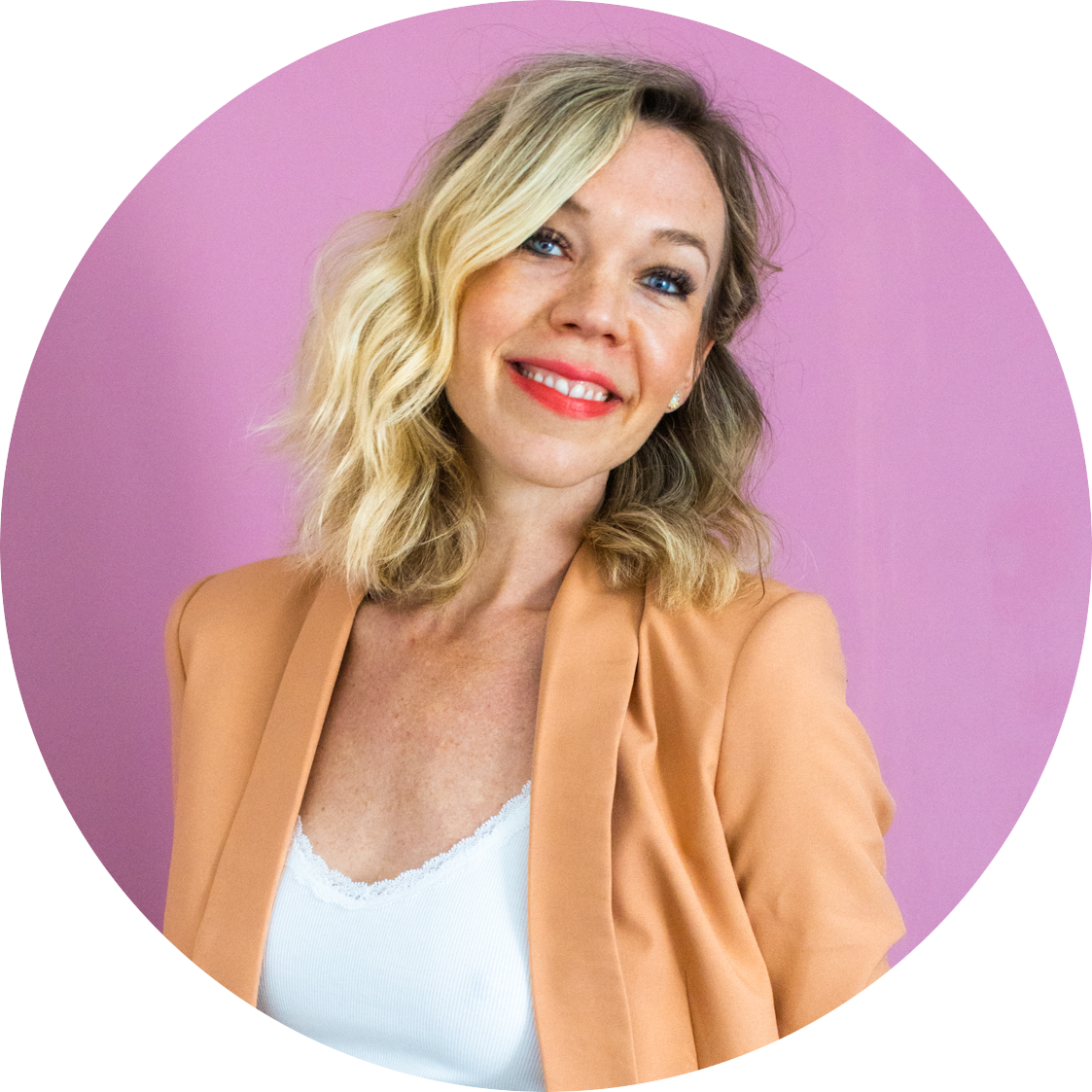 In 12+ years of earning a living online, I've learned a critical element for success is this: become addicted to planning.

Planning changed my life in 2015 when I shattered my knee into 20+ pieces and was stuck in bed for several months. When my head cleared from the pain-killers, I went into super-productive mode. I made so many notes, trying to organize my post-recovery feelings of wanting to get back in the saddle and conquer everything all at once. I thought, "There must be a way to organize all this ambition on paper!?"
So I designed a planner to suit my exact needs and the rest is history. My commitment to planning has helped me create massive results in my organization, productivity, creativity and mindfulness. It was such a powerful transformation that I happily offer the planner as a free printable on my website in case it might help you as well.

As I strive to become paperless in work and life, I designed an upgraded digital version of the planner that bundles more views and trackers for maximum success. It's truly the best of planning and digital convenience!
Want to know more about me? Click here!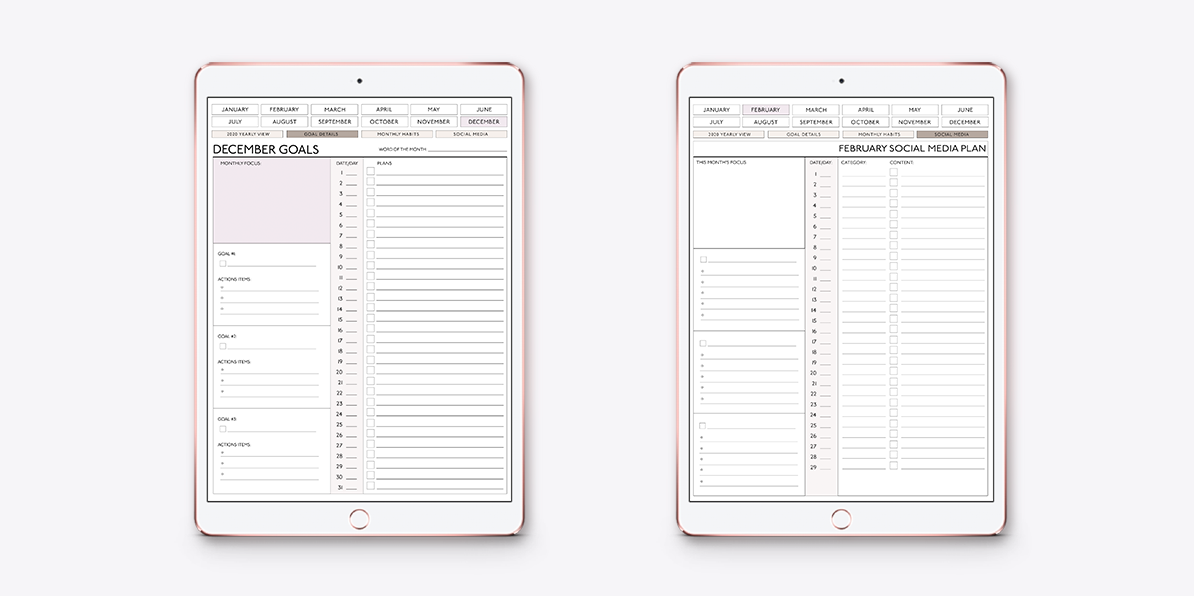 START DIGITAL PLANNING NOW!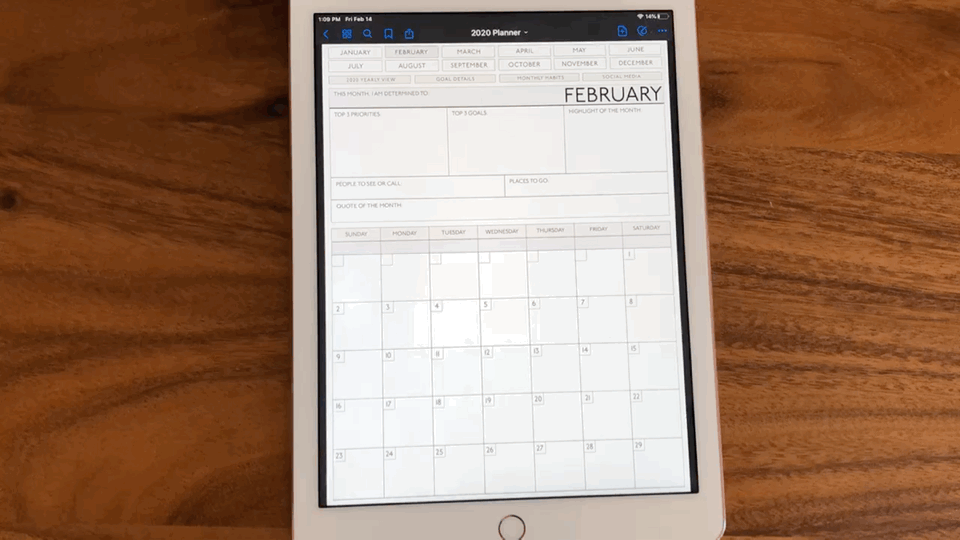 WAIT, WHAT?
Make Money Sharing the Sisoo Digital Planner!
Once you purchase, you will receive a trackable affiliate link that is unique to you that you can share with your audience. When someone clicks on your link and purchases this planner you will receive 50% commission! (You can only become an affiliate of products or programs you have purchased.)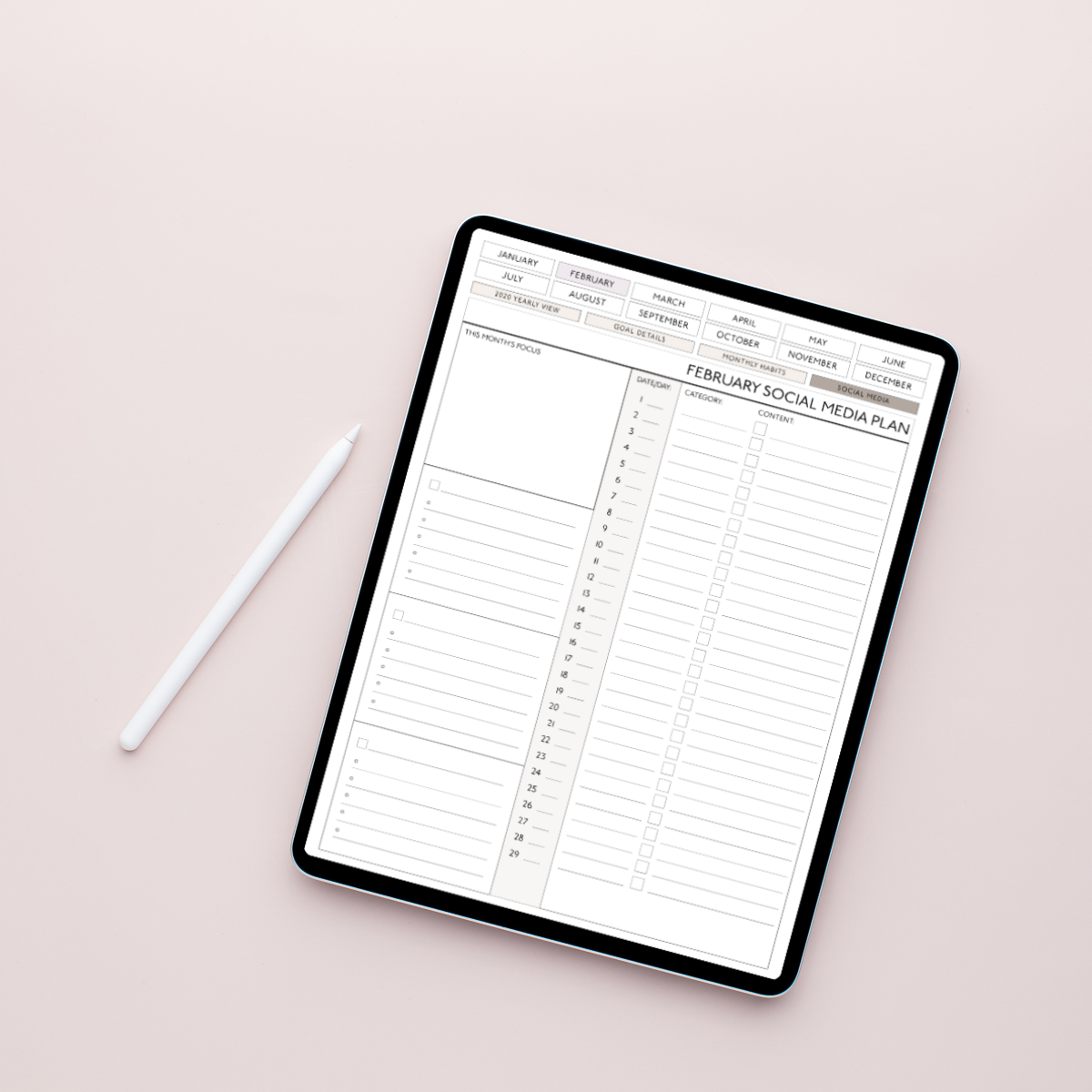 Here's what's going to happen when you purchase:
1. You'll be brought to another page to enter your email address and payment information.
2. Be sure to enter the promo code DIGIPLAN50 for 50% off.
3. Hit the button to confirm your purchase.
4. You're in! You'll find a link to download the planner bundle and a link to a form to fill out to receive your unique affiliate url (if you wish to make commissions from this product).
5. Import the planner bundle into your Good Notes app and start planning immediately.
6. Stick with planning for 30 days and I guarantee you will see results in your organization, productivity, creativity and mindfulness in both your life and work.
FREE BONUS!
On top of the digital planner bundle I'm throwing in some free Sisoo Spirit planner stickers to help remind you of your incredible capabilities. Sprinkle them throughout your planner to stay motivated!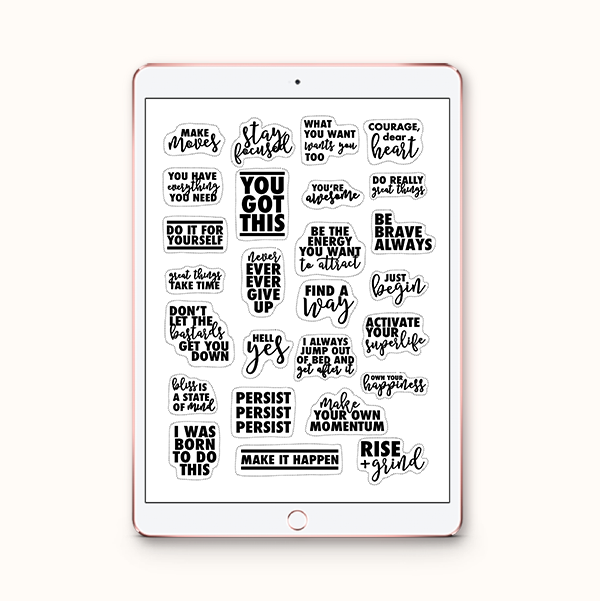 ORIGINAL PRICE: $24.99
USE CODE DIGIPLAN50 TO SAVE 50%: $12.49!
Due to the digital nature of this product, all sales are final. There are no refunds available.